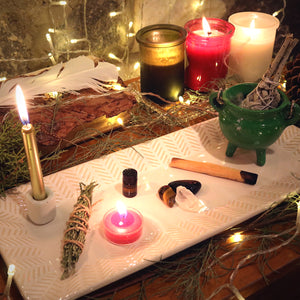 Yule is an ancient holiday which has been celebrated on the Winter Solstice for thousands of years by Germanic cultures, and now by Neo-pagans across the Earth. Whats lovely about seasonal celebrations like the Winter and Summer solstice is that it forces us to slow down, create space, and enjoy the moment...
Understanding Capricorn energies can also be related to Scrooge character in A Christmas Carol by Charles Dickens or the wise woman or man. It's the serious sign of the zodiac that can take time to loosen its grip on judgment and skepticism and invites us into the wisdom of time. Those born with Sun or Moon signs in Capricorn can become lighter as they get older and understand its gifts of slowing down and solitude. In its most wise expression with Capricorn, we feel stability and security in ourselves and the world around us. It connects us to...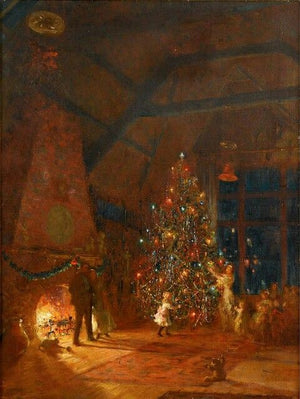 Yule or Yuletide, aka Winter Solstice, in the Northern Hemisphere marks the longest night and shortest day of the year and is one of the oldest celebrations in the world. Like all the Neopagan holidays the date varies between December 20 to December 23 depending on the year with the Gregorian calendar. Though with modern technology we can more closely track the exact moment when the Earth pole is at its maximum tilt away from the Sun. This year the winter solstice is exact on Friday, December 21 at 2:22 p.m. PT or 5:22 ET as the Sun moves into the tropical zodiac sign of Capricorn. As a turning point of light and reflection and of all the cyclical, seasonal holidays, the winter solstice is perhaps the most Christianized from its Earthly Pagan roots and Roman traditions.