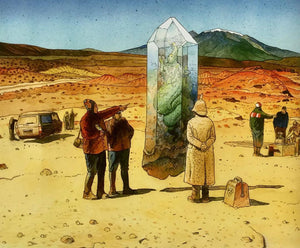 Crystals carry a lot of power. These earthen tokens of sacred geometry are said to hold the energies and secrets or the universe, and can also be charged, like any talisman, to hold the intention of the practitioner or wearer. These sparkling gem treasures are gifts to us from the Earth and can be used in a plethora of ways, and since the collective world is experiencing a vibrational and energetic shift due to quarantine and the covid-19 pandemic, many are searching for new ways to ground and center themselves while dealing with the emotional, physical, and financial upheaval that comes with this crisis.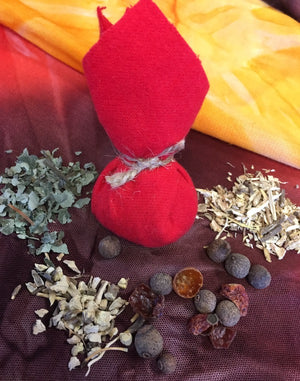 Mojo bags are from Black American hoodoo culture and can be used for a wide variety of intentions including but not limited to protection, love, and good luck. Contrary to popular belief, Hoodoo is a sacred practice that blends many ancient African religions. In short, it is what many enslaved Africans in the Americas and the Caribbean practiced after they were stolen from their land. This tradition runs deep in my Ancestry and I'm happy to share with you how to create your own mojo bag for this month's theme of protection.
We all love to marvel at the perfect symmetry, deep jewel tones, and vibrations coming from crystals, but how do they actually work and what are the best ways to use them? All natural crystals are formed by the Earth and undergo a transformation from liquid to solid. As the solidification process takes place the atoms begin to arrange themselves in a three dimensional highly organized fashion; forming what is called crystal lattices. The lattices are what we visually perceive as the geometry/shape of a crystal. When the crystal is growing, the lattices repeat and repeat for as long as the conditions for growth allow.